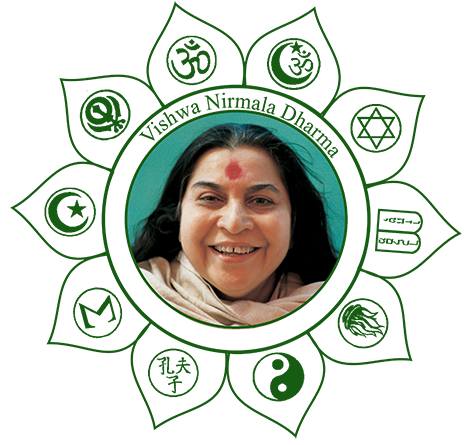 Jai Shri Mataji!
Dearest Sahaja Family,
this year marks the thirtieth anniversary since Our Beloved Divine Mother and Sat Guru granted the celebration of the first Puja in Cabella: it was July 28, 1991 and she granted the grace of offering Her a Guru Puja.
After 30 years we have the blessing of still being able to bow to the Lotus Feet of the Divine Guru, right in Cabella Ligure. Of course we have to respect some rules, but this is nothing if we imagine that after more than a year and a half of strong restrictions we finally have the possibility to meet each other and all together offer Her our Bakti and our Shraddha: nothing is too much for this, nothing can stand between the disciple and the desire to worship the Divine Guru.
With so much love and joy, the Guru Puja Hosting Countries are therefore pleased to be able to invite the worldwide Sangha to participate in this very important moment at this very delicate time.
Furthermore, on this very auspicious occasion, we will have the presentation of the new couples by the International Marriage Committee.
Many hosting countries, and in general many countries of the world, will not be able to physically participate due to health restrictions still in force and therefore the Puja, the Havan, the Guru Purnima Puja and the wedding announcements will be streamed on the Vishwa Nirmala Dharma channel (Link). To give everyone the opportunity to adore Our Beloved Mother and Sat Guru in Cabella Ligure, where She decided to establish Her abode and where many Pujas have been offered to Her Lotus Feet. We all have to make a little effort to force ourselves out of a sort of collective subconscious that is affecting many people around us, and in some cases, even our collectives due to this very dominating health crisis that has inevitably influenced all of our lives and habits.
So, let's overcome every fear, every hesitation, in the name of love, give it the right expression, let's water the dryness with a flow of pure love and all together let's bow to Het Lotus Feet.
It is always wonderful to be able to go to Cabella with the fervent desire to venerate and adore Her and it is wonderful to see how She arranged everything so that we could continue to be together and love each other immersed in Her divine vibrations, in Sahaja Yoga.
Morning Meditation time: 06:00 AM CEST (Cabella Time)
Evening Meditation time: 07:00 PM CEST (Cabella Time) Bulgaria (Sofia) (CEST + 1) | Israel (CEST + 1) | Lebanon (CEST + 1) | Oman (Mascate) (CEST + 2) | Portugal (CEST - 1) | Romania (CEST + 1) | Russia (Moscow) (CEST + 1) | Turkey (CEST + 1) | United Arab Emirates (CEST + 2)
Registration for Puja in Cabella
Registration is mandatory for attending the puja in Cabella. Here you find info that is needed for your attendance in Cabella and also the link to register:
In order to ensure the required health & safety standards, the events will take place under well-defined and monitored protocols. Please refer to the website of Casa Madre health and safety measures for the full overview of the measures in place.
Click on the following link to go to pre-registration page: Pre-registration
The meals are provided only for people registered for the puja weekend at the registration desk.
The registration is open on Friday 4:30 PM to 7:00 PM and on Saturday from 9:00 AM to 11:00 AM.
On the auspicious occasion of Shri Adi Guru Puja, it is possible to offer a donation to Our Divine Mother and Sat Guru, for the satisfaction of our self. We can contribute to the work in-progress for renovation of the Castle and of the Nirmal Temple. It is possible to donate directly to the Shri Mataji Nirmala Devi – Sahaja Yoga World Foundation, with the object: "Donation for renovation work Castle and Nirmal Temple"